Benefits of Milled Hemp Seeds
What makes Milled Hemp Seed special?
Hemp seeds are packed full of Fibre, Omega 3 (ALA), Iron, Magnesium and Protein. In whole seed form hemp can be difficult to consume due to the hard outer shell of the seed.
When recognising the powerful benefits of hemp seeds, the Founder of Linwoods John Woods, set out on what was to become a four year journey to successfully break down the hemp seed, whilst retaining its incredible nutritional quality. This was the origination of Linwoods MULTIBOOST Organic Milled Hemp Seed Blends. 
Why is our Milled Hemp cold milled? 
Linwoods MULTIBOOST Milled Hemp is uniquely cold milled to aid easy absorption and ensure it can be easily added to your diet. 
As there are no parts of the seed removed, the blend retains all the Fibre, plant Protein, Omega 3 and further nutritional properties contained within the whole seeds.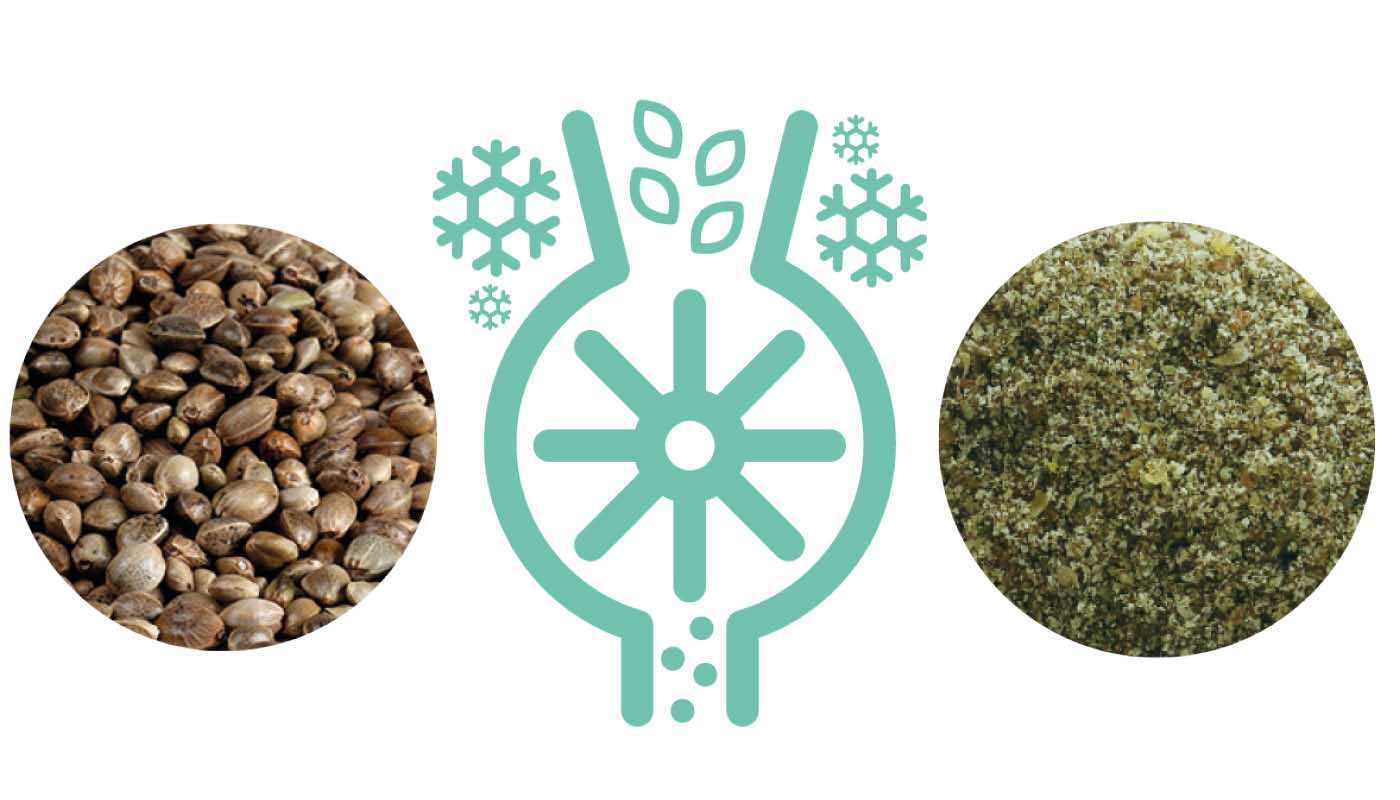 PROTEIN – MULTIBOOST Milled Hemp is high in quality plant Protein. Hemp has an average Protein content of 23-25%.
FIBRE – MULTIBOOST Milled Hemp is high in Fibre. It is recommended that we consume a diet rich in Fibre every day. Dietary Fibre (A 25g serving of milled hemp contributes 20% of your recommended daily intake.) 
OMEGA 3, 6 & 9 – MULTIBOOST Milled Hemp is rich in Omega 3 ALA. Omega 3 contributes to the maintenance of normal blood cholesterol levels. 
MAGNESIUM – MULTIBOOST Milled Hemp is high in Magnesium, one of the most important minerals for the human body. Magnesium helps to reduce tiredness and fatigue and to maintain normal healthy bones. 
VITAMINS & MINERALS – MULTIBOOST Milled Hemp is a good source of Vitamins and Minerals including Phosphorus, Zinc, Vitamin E and Vitamin B1.
How do you use Milled Hemp Seed? 
Simply add 25g (2 dessert spoonfuls) to your favourite meals such as porridge, yogurt, smoothies and salads every day to enjoy the nutritional benefits of milled hemp seeds. 
Try this flavoursome and refreshing Greek Tomato Salad