Hazel Wallace a.k.a The Food Medic is a busy lady! Not only is she a Junior Doctor working long shifts, she's also a health blogger, foodie and qualified PT working out several times a week.
So how does someone who has so little time to spare, manage to eat a healthy, balanced diet full of mouth-wateringly delicious recipes?
We asked Hazel to let us in on what she eats in a typical day – here's what she said (warning – this may leave you feeling very hungry!!).
Typical Meals For Hazel Wallace
Breakfast: Coffee, overnight oats with chia seeds and grated apple.
Overnight oats are perfect for saving time in the morning. Take 5 minutes to prep the night before and you have a healthy breakfast which tastes great cold, or microwaved for 60-90 seconds.
Check out Hazel's quick and easy Spiced Apple & Chia Overnight Oats.
Mid-morning snack: Almonds and blueberries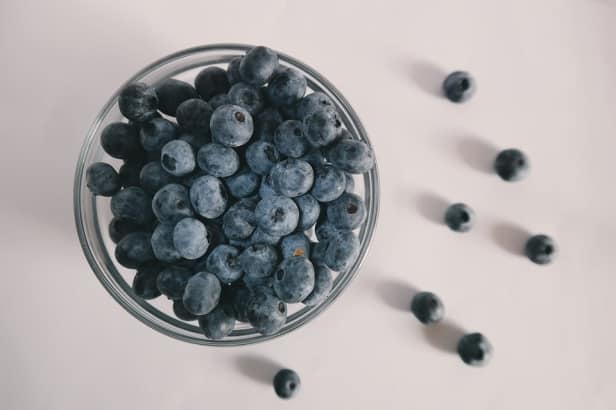 Ideal for a quick boost to keep you going through to lunch.
Lunch: Chicken, roasted vegetables and sweet potato. Carrot sticks + Hummus.
We love Hazel's Kale Hummus – a healthy twist on the traditional!
Dinner: Baked salmon with flaxseed crust, roasted vegetables and lentils
Try this tasty Crusted Salmon fillet recipe.
Dessert: Yogurt, frozen berries, chopped dark chocolate and a sprinkle of one of the Linwoods blends!
Our Flaxseed and Goji Berry blend is perfect for adding a little extra natural sweetness!