Looking to add a little festivity to your breakfast? This vegan Gingerbread French Toast recipe is perfect! It's easy to make, bursting with sweetness, plus the gingerbread flavour gives you that Christmassy taste.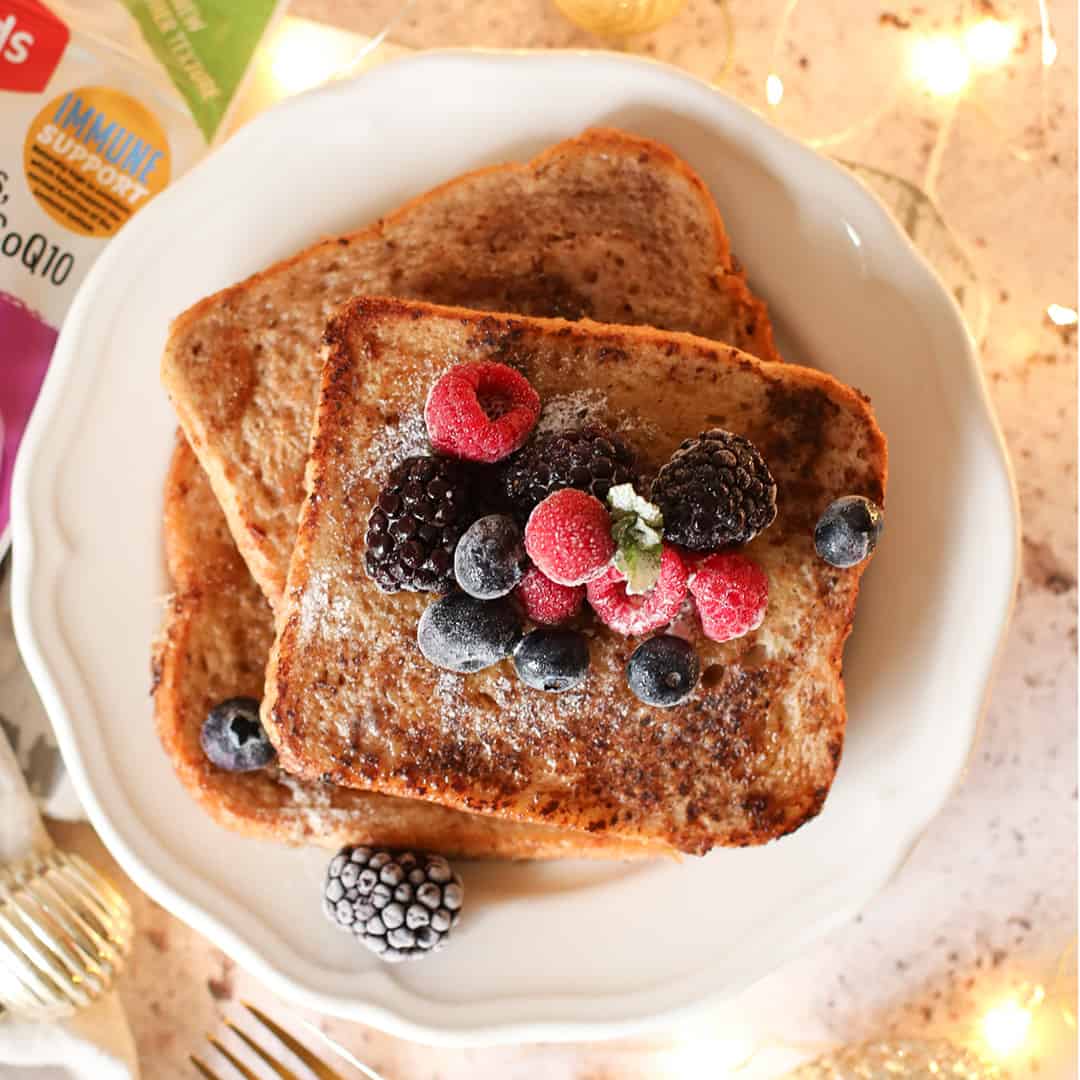 Ingredients (serves 2-3):
240ml unsweetened almond milk
2 tsp maple syrup
1 tsp vanilla extract
30g cornflour
1 tsp ground cinnamon
1/4 tsp ground ginger
1/4 tsp ground cloves
1/4 tsp ground nutmeg
Pinch of salt
6 thick slices of good quality white bread
2 tbsp unsalted butter or coconut oil, for frying
Toppings:
Maple syrup
Berries
Icing sugar (optional)
Method:
Whisk or blend together the unsweetened almond milk, maple syrup, vanilla extract, cornflour, flaxseed, ground cinnamon, ground ginger, ground cloves, ground nutmeg and salt.
Place the mixture into a shallow bowl.
Melt the unsalted butter/coconut oil in a non-stick frying pan on a medium-high heat.
Dip one slice slice of bread into the mixture for 10 seconds. Turn over and repeat.
Place the coated bread into the frying pan and cook for 2-3 minutes on each side until golden brown.
Repeat for the remaining slices of bread.
Drizzle the French toast with maple syrup and top with berries of choice. Dust with a little icing sugar if desired.