Nutritionist Jane McClenaghan shares her nutritional insight on 5 ways to support your immune system and her top tips for providing additional support to your immunity this winter.
5 Ways to Support Your Immune System
1.Think Colour.
Eat as many different coloured vegetables as you can pack on to your plate. Packed with powerful phytonutrients and antioxidants, rainbow coloured fruit and vegetables are central to supporting our immune system. Aim to eat at least four portions of vegetables every day – a portion size is about the size of your fist. Pack into seasonal salads, casseroles, curries, stews and chill. Fresh or frozen are both good.
2. Cut your sugar intake.
Sugar can supress the immune system and increase inflammation – not to mention the detrimental effect it has on our mood, energy and sleep. Start by making small adjustments – swap to dark chocolate (at least 70 per cent cocoa), munch on berries instead of sweeties and ditch your sugary breakfast cereal for eggs first thing.
3. Add Linwoods Immune Support to your daily diet at this time of year.
Packed with immune goodies like protein, anti-inflammatory fats, vitamin D3, acerola and biocultures to help feed a healthy immune response, this is an easy way to add a little pop of nutrition into your daily routine. Add it to breakfast, stir into soups or sprinkle on top of curries.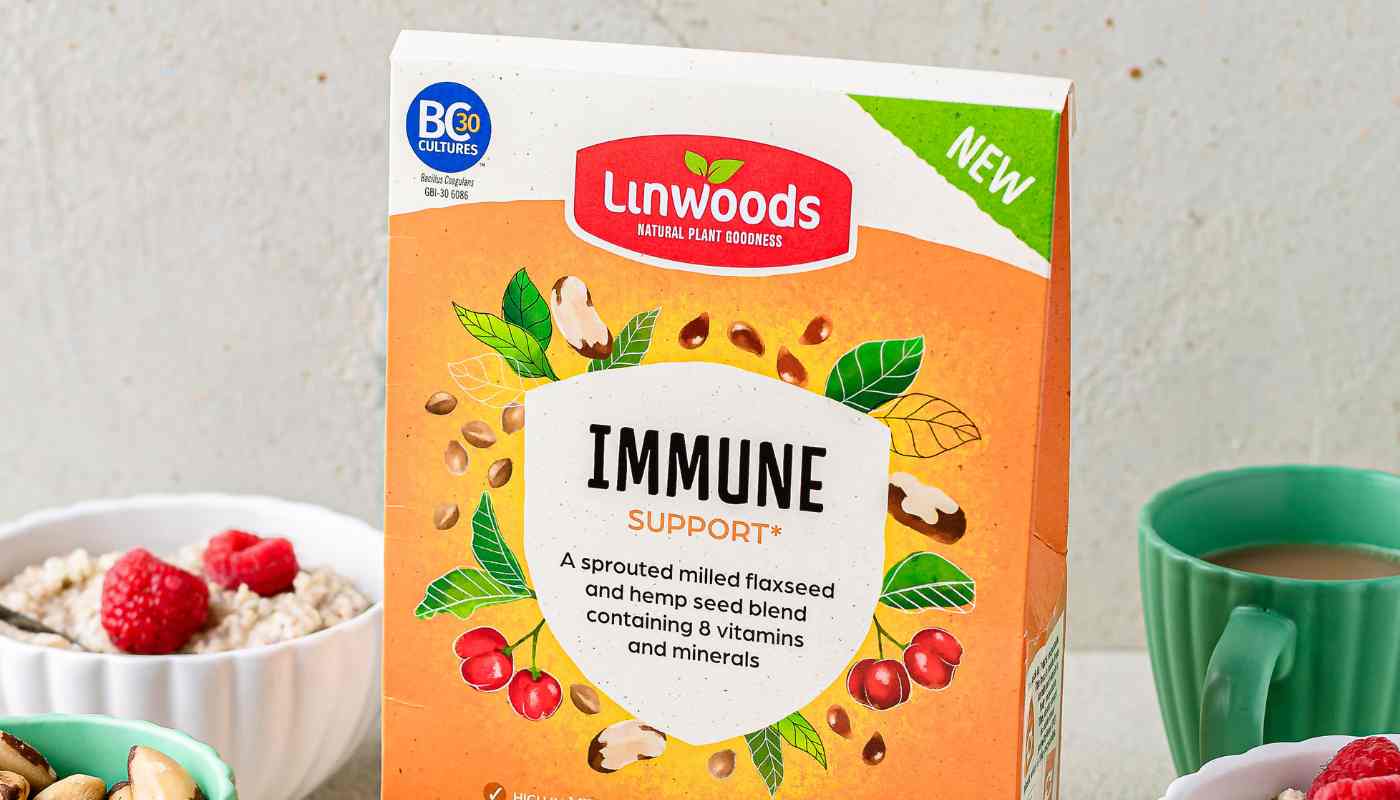 4. Get spicy.
Turmeric, ginger, garlic, rosemary and thyme have been shown to contain phytonutrients with potential immune supporting properties. Cook up a curry and add extra spices, try herbal teas or stir your favourite Mediterranean herbs into cooking at every opportunity.
5. Refresh your supplements.
Alongside your usual daily multinutrient, consider taking a little extra vitamin C and D3 at this time of year to help support your immune system.
---
Jane McClenaghan is Northern Ireland's most recognised nutritionist with over 20 year's experience. Her company Vital Nutrition specialises in developing and delivering group sessions for corporate and community clients both online and in-person as well as running an online membership club and offering one-to-one consultations.
Jane's knowledge in the subject area of health and wellbeing is unrivalled as indicated by her qualifications, reputation and experience.
Jane's sessions cover a range of health and wellbeing topics from mental health to stress, female and male health, healthy eating on a budget, heart health, sleep, family wellbeing and much more.
Jane is also the author of two books on nutrition, she writes a weekly column in the Irish News, has a monthly slot on radio U105 and is a regular contributor to the BBC, The Belfast Telegraph and many other media outlets.
You can find out more and get in touch with Vital Nutrition here;