5 ways to enjoy flax seed at breakfast
It's often said that breakfast is the most important meal of the day but many of us start the day by skipping breakfast, opting to snack on foods during the day.  Many people opt to skip breakfast in the pursuit of losing weight but this practice is one that is certainly not recommended.  A good hearty breakfast is one of the best ways to ensure you not only eat healthier but also lose weight as you eat.  Ensuring you take breakfast on a daily basis will help keep you fuller for longer, reducing the need for snacking on foods high in sugar during the day.  The high protein and fibre value of flaxseed makes it an ideal addition to the breakfast table, and below we look at 5 breakfast recipes to enjoy Linwoods milled organic flaxseed with.
1. Porridge
Porridge is one of the best ways to start the day and a popular dish on the breakfast tables of homes throughout UK and Ireland.  Porridge releases energy slowly to the body, helping you to start each day in a great way and allowing you to feel full until your lunchtime meal.  Add 2 spoonfuls of milled flaxseed with bio cultures and vitamin D to your bowl of porridge in the morning to make the perfect wake me up porridge to start the day.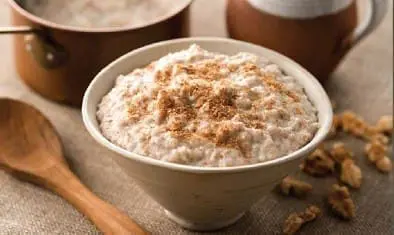 2. Breakfast muffins
Muffins can be a great way to get a sweet treat to start the day, but a sweet treat that can be an extremely filling way to start the morning.  Our Chocolate & Beetroot muffins use milled flaxseed, cocoa and berries to make a tasty but healthy breakfast muffin; something that all the family can enjoy.
3. Tasty breakfast omelette
Eggs are another popular choice for the breakfast table and with so many ways to enjoy the humble egg, it really is a case of – how do you like your eggs?  We recommend trying our milled flax seed, pumpkin and sunflower seeds with a 3 egg omelette.  A great source of protein, vitamin E, zinc and Omega 6 oils, this tasty treat is a great way to start any day.
4. Fruit salad
Traditionally part of a continental breakfast, more and more of us are starting the day with some fruit, helping us to reach our daily target of 5 portions of fruit and veg each day.  A fruit salad is an easy to make and healthy breakfast to start the day.  Prepare your fruit salad at night and sprinkle some seeds over it in the morning to enjoy even more nutritional benefits as you start the day.  Our milled flaxseed, sunflower, pumpkin, sesame seeds and goji berries are a great addition to a fruit salad.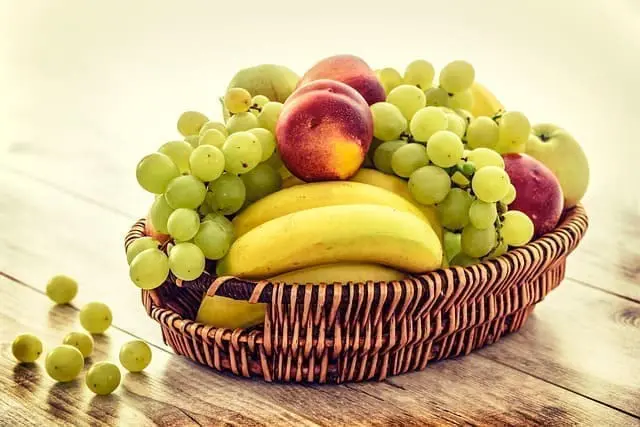 5. Breakfast smoothie
Last on our list is another easy to make breakfast recipe and one that you can take with you on your way to work or if you are leaving your house early in the morning.  Simply blend together your favourite fruit, add some milk and fresh orange or cranberry juice, and a spoonful of milled flaxseed with bio cultures and vitamin D.  Pour and enjoy.